A Year of Standing Tall for Women in Property
Thursday February 24, 2022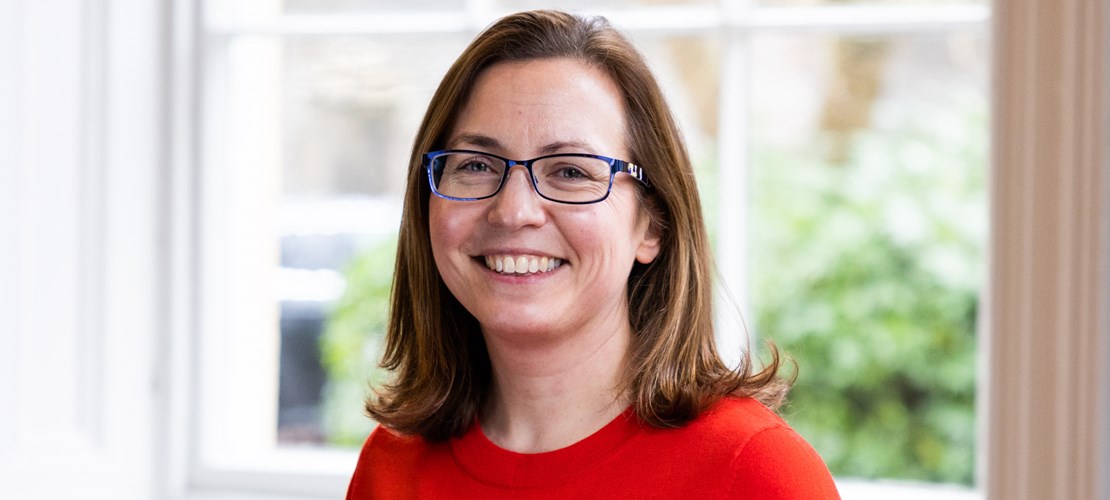 As I come to the end of my year as National Chair of Women in Property in March 2022, I would like to reflect on my journey. As you would expect during the continuing COVID-19 pandemic, there have been some downs but overall, we've had an extraordinary year.
Despite lockdowns, we've managed to hold nearly 300 events nationwide, nurtured strategic partnerships (with NLA and Building People, for example), and kept gender diversity on the agenda as never before. This just goes to show what we as a community can do, even under difficult circumstances.
For me personally, it has been tiring but inspiring. Amid our excellent ongoing governance review and the routine business so expertly handled by Executive Director Fiona Alfred and team, a few things stand out.
One of my first acts as National Chair was to set up a WhatsApp group for our Branch Chairs. This simple initiative created a lively channel of communication that allowed information to be shared and burdens halved for our wonderful group of regional volunteers.  Seeing the connections and exchange of support in real time brought home how our sense of togetherness operates throughout the organisation.
Motivated by podcasts such as the Power Hour, I've advocated that women should find time for themselves instead of always saying yes to work demands. Mindful to practice what I preach, during lockdown I determined to replace my daily commute with a wellbeing walk, with friends whenever possible.
It was on one of these that former National Chair Jo Williams and I devised our Step into Summer challenge. Members assembled thirty teams across the country with the target of walking the equivalent distance around the Mediterranean coastline – which we smashed. It motivated us to get outdoors, build friendship networks, and strengthen our sense of community, whilst raising awareness for two charities – Girls Out Loud and Women's Aid. We hope it will become an annual event.
My soapbox mantra has always been to #standtall, by which I mean be brave, get out of your comfort zone, and make your voice heard. I did exactly that in agreeing to host a new podcast, sponsored by Stride Treglown and BECG. Interviewing remarkable trailblazers in our sector, the Stand Tall podcast series has gained good traction and helped spread many inspiring messages. Watch out for Season 2 coming this year!
I was proud to compere our national 'Best of the Best' National Student Awards ceremony at Claridge's in London back in September 2021. It was a joyous coming together - something we'd been previously starved of - and I really cherished what the event symbolised.
To me it epitomised a voluntary, grassroots organisation confidently championing the cause of women in construction. It showed a diverse, truly national team working together in a spirit of allyship to celebrate the achievements of the next generation. It shone a high-profile light on upcoming talent as an example to all young women, of the opportunities and rewards possible across our brilliant industry.
For anyone who knows me at all, these issues are close to my heart. As both an architect and a director responsible for partnerships at a top ten UK practice, I know the importance of these kinds of things to success. In the end, the soft skills they entail – teamwork, integrity, respect, mentoring, emotional support, relationship management, fairness and yes, my 2021 and 2022 words of the year, 'courage' and 'joy' – are just as important as the built environment's hard technical skills.
As I hand over to Nicola Jones with my very best wishes, I hope that my focus on relationships, wellbeing and giving back will resonate not just beyond my time as National Chair but contribute to shifting the status quo in our wonderful, important and sometimes maddeningly slow-to-change property and construction industry.
It has been my pleasure to lead as National Chair. I look back to when I started my membership in 2006 and am amazed at how far I and many others have come to lead in our own unique ways. I look forward to continuing my support for both Women in Property and encouraging a more inclusive industry for the future.