'Shift in women in property in recent years has been seismic'
Friday August 4, 2017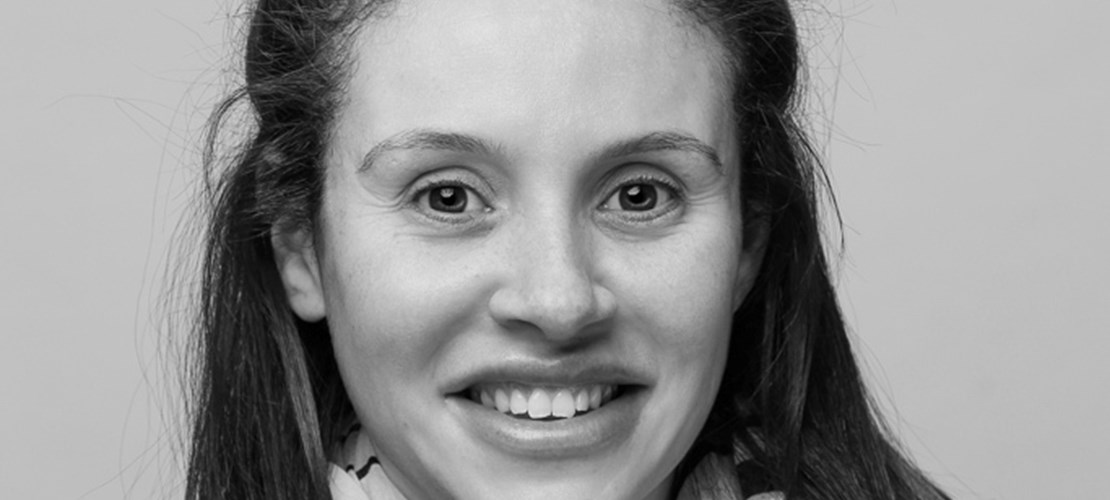 Rebecca Fritsche, 31, is a property manager with London estate agent Horton and Garton.
How did you get into the property industry, and what attracted you to it?
I became fascinated with the industry in late 2006 when a female friend of mine drew it to my attention. Her ambition, drive and hard work quickly catapulted her to the top and I knew I could achieve the same progression if I applied myself. Watching her excel drove me towards the industry and I haven't looked back. There's very little nepotism in estate agency. In my experience, if you are a fast learner, have the work ethic and are client-focused, you'll go far. I now work for an independent, owner-run agency in west London with a superb staff retention rate that also happens to be the market leader in Hammersmith.
The property sector - from construction to estate agents and landlords - is well known for being mostly dominated by men, with women performing traditional support roles such as secretarial work and administration. Have you seen this change, so that more women are getting into top roles in property companies?
Absolutely. I'm happy to report that the shift in recent years has been seismic. I have many girlfriends who are now front-line agency managers and one of the west London agencies I've worked in was 100% female. Agency is very much performance-driven, so if you outperform your male colleagues, you'll end up running the show. In property management, which is a behind-the-scenes role, it's about your ability to successfully liaise with contractors, councils, tenants, landlords and the front-of-house lettings team. I have to make everyone happy 100% of the time. It's a juggling act, but one I thoroughly enjoy.
What about pay? Is there a gender pay gap in the UK property sector?
From the agency side, not that I've ever experienced. Your pay in estate agency is tied to your (and, to an extent, your manager's) performance. It's how hard you work and how good you are at your individual role - which, to me, is the joy of this particular branch of property.
Have you encountered any difficulties as a woman working in the lettings and general management area of property?
Rather interestingly, I've never felt any preconceptions or difficulties because of my gender. Rather, my professionalism has been questioned a time or two because I look younger than my years. On multiple occasions I've had landlords ask me my age as they're nervous I might not have the necessary experience. As a result, I've had to work much harder to win business. Having to constantly reassure our landlords that they have a safe pair of hands looking after their properties is something I'm now accustomed to. I have over a decade of experience in the industry, am proud of my fastidious and thorough approach to management - and I'm all too happy to remind our new landlords when needed.
What challenges do you think you face as a woman in this industry?
Fortunately, I've never once felt underestimated because of my gender. I've worked for companies that promote equality in the workplace and elevate top performers regardless of gender. Having never experienced the glass ceiling is unique, I realise, and I feel very blessed. I know exactly how I'd react should I ever encounter gender bias in the future... I'd hit the door running! I'd like to take this opportunity to reassure women in property that there absolutely are estate agencies out there which will value your contribution and promote you straight to the top, regardless of your gender. The career progression is there if you are brave enough to take the plunge and dive into what is still undoubtedly a male-dominated industry.
In your job with Horton and Garton, you work with landlords in London to rent out their properties. What do you find they are looking for most of all in a lettings agent?
The best agencies are proactive, honest, ethical, know the local market, employ experienced staff and have a genuine investment in the local community. Our landlords want to know they're number one and their interests come first. If you ever encounter an agency with an ulterior motive that doesn't subscribe to "The Client Is King" mantra, lace up your Nikes and run a mile. This is a client-focused industry and if you don't deliver that customer service, you'll never succeed. At Horton and Garton, our team stand out because almost all of us live and work in west London, in the postcodes we serve. It's special to be able to bring a resident's perspective to agency.
How would you describe the London property market now, and why?
The pace is absolutely relentless in our office. We're now in the summer months, which is our busiest season for lettings. I keep hearing about the market slowing down and from my perspective that simply hasn't happened. If anything, we're busier than ever. The sales market slowing down has meant our lettings department has found an uptake in applicants registering and, as we're market leaders with an established reputation, we're securing more properties to let every day. Even with complex council-enforced licensing that has come into effect in recent weeks, we're finding ways to work with and for our landlords, upgrading our services to them, to ensure every box is ticked and all legal requirements are met. The licensing might have ushered in a cooler period, but instead, we've mitigated the complexity for our landlords and are carrying on as ever.
What effect do you think Brexit is having on the overall UK property market?
From my desk, I haven't seen any effect. Our sales team has certainly seen an impact, with vendors holding their collective breath and waiting to see what happens over the past 18 months or so. This has meant more Londoners are renting before buying and we're rushed off our feet in lettings. The sales market has softened and it's much more of a buyer's marketplace now, with an adjustment in prices and expectations from a vendor's and buyer's perspective. However, now that this painful adjustment period seems to be coming to an end, and the market is flooded with outstanding mortgage products. Our sales team are finding a marked increase in property coming to market and serious buyers looking to purchase. This week, we've had two properties in 48 hours receive asking price offers in Chiswick and Hammersmith... so it's not all doom and gloom, but a well-considered asking price is the key to generating interest, competition and, ultimately, success for the vendor.
Do you think the landlord business is a good one to get into, including for women?
Yes, of course. It is a huge achievement to own your slice of real estate and can provide, in the long run, a sense of stability and security. The term "safe as houses" is apt. A word of warning, though: don't overstretch yourself. No-one can predict the future and if we dip into a period of recession, you won't want to experience the pain of negative equity - even in the short term.
Are people becoming landlords as a side-business to their day job or is it something that many are involved in on a full-time basis? That is, can you generate enough revenue to make a career out of it?
These days, you have to be very canny to be able to quit your day job. If you are building a portfolio, make sure to have your eye on the tax implications which are being phased in by the government. Buy-to-let investors are now unable to offset all of their mortgage interest against their profits and, within three years, none of the interest will be tax-deductible. This means that landlords will pay more tax, and in some cases will be taxed on non-existent profits. Landlords need to be prepared and have a tax adviser and mortgage broker to hand to help them navigate the gathering storm. Some landlords are selling their buy-to-let investments which might otherwise drown them in tax bills. Others are snapping up "Brexit Bargains" via a company in order to dodge tax changes. This is despite incurring a potentially massive capital gains tax bill. At the very least, landlords need to re-examine their mortgage products; with jaw-dropping rates going at the moment, they'd be mad not to, as there are serious savings to be made.
Give us your top three tips for someone looking to get into the London property sector and become a landlord. How would they go about it?
Get to know your local agents. Make friends with them. Be in regular contact so you are front-of-mind when a property comes to market. Know the marketplace and be a pessimist when calculating your return on investment. Know, beyond doubt, what your yield will be. If it rains, you want to have an umbrella to hand. Save, save, save and start looking at mortgage products when you have enough put away to take the plunge so that you're set to pounce when you see your ideal buy-to-let.
How are you hoping to develop your career in property?
I am quite happy "back of house" as a property manager at the moment, but when my son is more independent, I plan to return to the front-line again. I feel valued, appreciated and listened to by the director and also our lettings manager. If you're the best at what you do, you'll be able to cherry-pick your employer, and they'll be able to cherry-pick you. I'm very blessed to have a director who has allowed me to work 9 to 5, Monday to Friday, which allows me to have that much-sought-after and coveted work-life balance. That being said, once our son is school age, wild horses couldn't keep me from jumping back into a negotiator's chair. Property is my passion - this is my career and I wouldn't change it for the world.