University of Bristol looking for Building Surveyor/Project Officer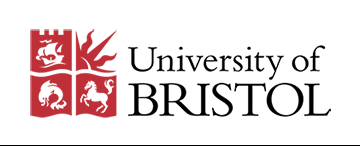 Job Number: SUPP106888
Contract Type/Work Pattern: Open Ended / Full Time
Closing Date: 01 Apr 2021
Faculty/Division: Campus Division
Salary: £38,017 - £42,792 per annum
The role
The University of Bristol Campus Division is responsible for providing efficient, effective and compliant building and engineering services across all University buildings whether owned or leased.
The role is responsible for delivering minor and intermediate projects ranging in value from £5k to £1M on multiple sites simultaneously funded by Faculty, minor capital as well as from capital maintenance budgets, or other areas if requested.
What will you be doing?
Maintenance and Project work is undertaken to a diverse building stock, from the listed Wills Memorial Building to the state-of-the-art Life Sciences Building and everything in between. Projects can involve refurbishment, extension and reconfiguration of existing buildings, work in scientific facilities, residences as well as teaching spaces.
The role requires complete ownership and management of the project lifecycle, from inception to occupation. This includes management of the briefing, design, procurement, construction, contract administration, and occupation processes.
Works may be carried out directly by the surveyor and can also involve co-ordination of multi-discipline teams of in-house professionals or external consultants.
You should apply if
You will have significant previous experience, with a proven ability to specify and deliver construction projects on time, to budget and to the required quality.
Additional information
There are two full time, open-ended positions available.
This advert will close at 23:59 GMT on Thursday 1st April 2021.
For more information and to apply please click here.
Form informal enquiries please contact Nigel Russon, 0117 954 6816, Nigel.Russon@bristol.ac.uk
We welcome applications from all members of our community and are particularly encouraging those from diverse groups, such as members of the LGBT+ and BAME communities, to join us.