Stride Treglown looking for Bid Manager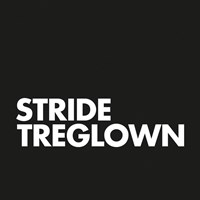 Role: Bid Manager
Company: Stride Treglown
Location: National
Are you an experienced Bid Manager, looking for your next challenge with a progressive and supportive employer with a triple bottom line? (People, Planet and Profit)
We are offering an exciting opportunity for someone eager to play a major role in our winning work strategy.
A bit about us:
Stride Treglown is the ninth largest architecture practice in the UK. We are the only practice in the AJ100 to become a certified B Corp and earlier this year officially became carbon neutral.
As an employee-owned and inclusive company, everybody has a say in what we do and how we work. We employ and develop the best diverse talent, giving our staff freedom to pursue their own career aspirations, whilst offering flexibility to ensure wellbeing. Together we create people focussed places and spaces.
About you
You will manage the bids process for one of the largest and most successful independent design practices in the UK, with offices across England and Wales.
It's an exciting role with its fair share of responsibilities. That's why we need someone who is:
Passionate about and experienced in the process of winning work in a wide range of sectors
Keen to join a close-knit creative team in a large design practice
Ideally based in our head office in Clifton, Bristol (although we are also open to candidates who could base themselves in one of our other 8 offices)
Prepared to attend some out of hours events
Eager to further your career
Calm under pressure
We can offer:
Full or part time hours
Flexible work environment including hybrid working
Comprehensive benefits package
Modern working environment
Friendly and supportive culture
So far so good? Let's explore a bit more detail…
The team around you
You will lead the Bids team and report to the Bids Director. This involves managing a small team directly in Bristol, and provide direction for our nine UK offices. You will be working very closely with the Marketing, Business Development and Graphics teams and the Directors who all form part of the Winning Work team.
The wider Winning Work team supports all nine offices around the UK, 12 specialist services and 15 different industry sectors. You will need to interact with all the Directors and many of the leaders in these studios to get the best out of your role.
Responsibilities will include:
Work with the Directors and sector leaders to identify bid opportunities.
Coordinate the bidding process for multiple bids
Project manage and motivate teams to produce successful bid submissions.
Manage (multi-disciplinary) virtual bid teams
Lead on our UK-wide framework submissions
Author/select and manage 'best in class' bid information library.
Create high-quality documents, including writing and editing content.
Contribute to the written proposal in terms of content and presentation
Research and identify relevant market intelligence.
Follow up on submissions and measure of success; drive continuous improvement
Essential Skills/ Experience
Experience within architecture or the built environment
Bid writing knowledge and experience
Strong writing skills
Exceptional organisational skills
Confident, motivated and proactive nature
Ability to manage competing deadlines and priorities
Excellent attention to detail
Strong communicator who uses initiative
MS Office and preferably advanced skills in InDesign
Used to a fast-paced environment
To find out more, or to submit your application, please click here.