Meet our 2023 South East Student Awards Winners!
Monday June 5, 2023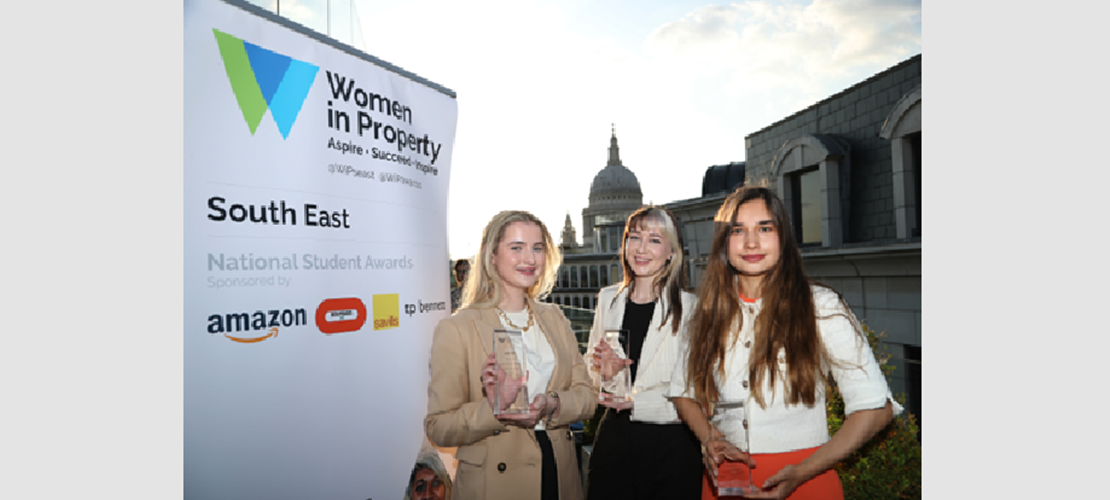 Thank you to Wedlake Bell for again hosting the Women in Property South East Student Awards.  25 students took part in the Awards this year, representing disciplines including architecture, real estate, civil engineering and planning, with the top prizes for 2023 going to three students from across the region. 
Ellie Pascoe, studying Architecture at the University of Reading.  Of Ellie, the judges said "…very strong graphics and concept…very engaging and thoroughly researched…with great story-telling."
Bernadette Corangi, studying BSc Urban Planning and Real Estate at University College London.  The judges said Bernadette was a "…confident presenter…courageous and engaging…fantastic presentation and Q&A."
Alexa Skillett-Moore

 

studying Civil Engineering at London South Bank University
Congratulations to Ellie, Bernadette and Alexa – we look forward to seeing you in September when you represent the South East in the national Final.
Our thanks go to our national Awards sponsors Amazon, Bouygues UK, Savills and tp bennett.