Congratulations to our 2023 Central Scotland Student Awards Winners!
Thursday June 8, 2023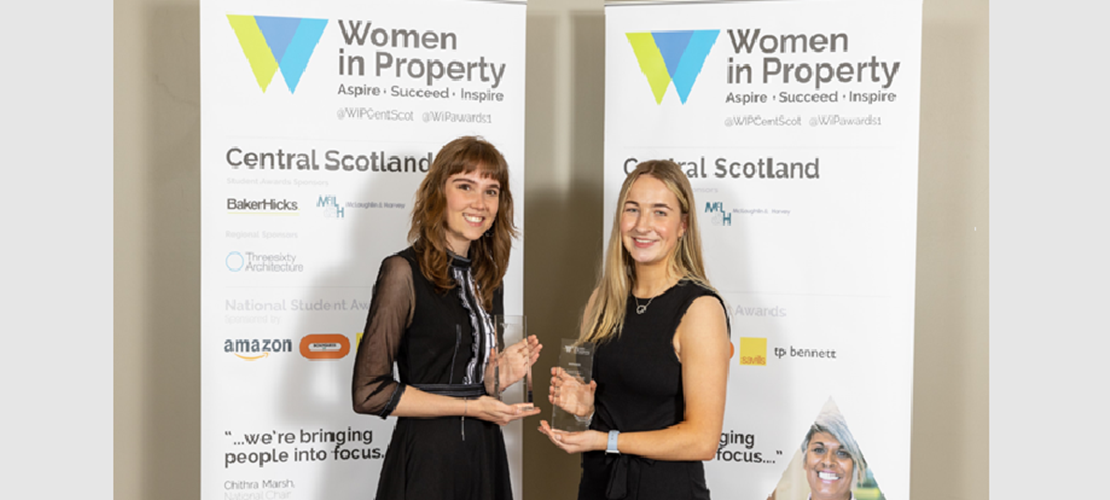 Thank you to BakerHicks and McLaughlin & Harvey for sponsoring the 2023 Central Scotland Student Awards.  12 students took part in the Awards this year, representing disciplines including architecture, real estate, civil engineering and planning, with the top prizes for 2023 going to two students, awarded by judging panels held in Glasgow and Edinburgh.
The winning students are:
Amy Gillanders studying Civil Engineering at the University of Glasgow, of whom the judges said,
"…she is self-motivating with a genuine interest in her subject, confident without being over-bearing, some great answers to our questions."
Eilidh MacPherson studying Urban Planning and Property Development at Heriot Watt University.  The judges said of Eilidh, "…an engaging presentation, a brilliant candidate, Eilidh thinks differently."
All the students were of such a high standard and their presentations so good that the judges awarded two Highly Commended Awards, which went to Amy Matteo studying Real Estate Surveying at Edinburgh Napier University and Freya Bannerman studying Civil Engineering at University of Strathclyde.