From Student Awards to ISG Graduate Trainee
Monday March 7, 2022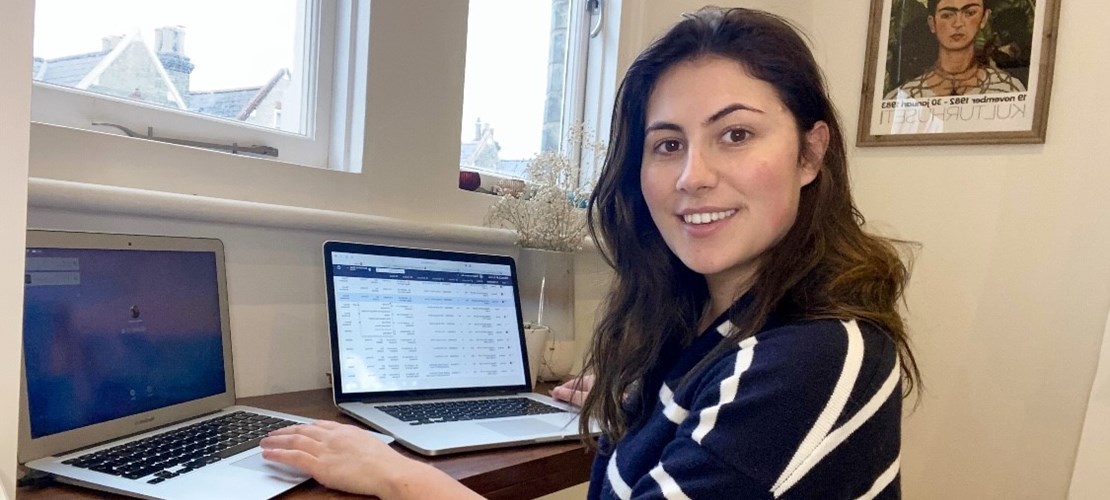 Graduate Trainee at construction specialist and sponsor of the Women in Property Midlands Student Awards, ISG, Charlotte Ripley tells us about her career journey and experience to date in the construction industry.
Back in 2019, I was delighted to be named as a Women in Property Midlands Student Awards winner, while studying for a degree in Architectural Engineering and Design Management at the University of Loughborough.
I then applied to be a Placement Trainee with ISG, who sponsor the Midlands awards, and I was able to gain some valuable real-world experience. After completing my degree, I applied and was successfully appointed to ISG's two-year graduate programme, and I'm currently working through role rotations across different areas of the business.
Starting in design, which I had previous experience in from my placement, I was given the opportunity to take on more responsibility and manage parts of the design work on my own. It's really rewarding seeing something you've worked on make a difference to a project; that has to be one of the best parts of the job.
I'm working across a number of school projects currently, awarded via the Department for Education framework, as part of my pre-construction team rotation. These schools have specialist sustainability targets, including a Passivhaus Plus project, which reduces energy use and also produces as much energy as the teachers and pupils will need when it's in use. I loved the sustainability modules at university so it's really exciting to have the opportunity to put it into practice and to be a part of that process.
After my placement, I returned to university thinking how much opportunity there is for women in construction and how different the industry was from how I initially perceived it. It was a very important and personal topic to explore which is why I based my dissertation on looking at the reasons why young women typically don't choose construction as a career.

The main reasons were the perception of the industry and historic gender roles which seemed to play a big part from the data and literature. However, more recent statistics were certainly encouraging, especially the number of women choosing STEM subjects at school. It just goes to show the importance of the social value work ISG does, especially all the outreach in schools providing students with more information about the industry.
When I first joined ISG in 2019, there were only four women in my placement cohort, compared to when I joined the graduate scheme in September 2021 where it was triple that figure. In just two years, it goes to show that not only are more young women deciding to join the industry but that companies like ISG want to invest in a more diverse workforce.
During my dissertation, I learnt that representation, or lack of, can be a big deterrent for women. Creating a more diverse, welcoming, and familiar environment is a really positive step for the industry not just for encouraging more women into construction but also for creating a more innovative workforce. Of course, there's still a way to go but I believe attitudes are shifting away from the old-fashioned stereotypes of construction. With more employer initiatives to boost diversity, supported by industry champions such as Women in Property, there is a lot of momentum now to champion diversity and change.
Being involved with Women in Property provided me with an invaluable opportunity and I'm still meeting people and finding out about new opportunities through the award and network three years on. It allowed me to be introduced to ISG which resulted in the placement role and has opened many doors for me; I couldn't recommend it enough.