Diverse Leaders
Thursday June 17, 2021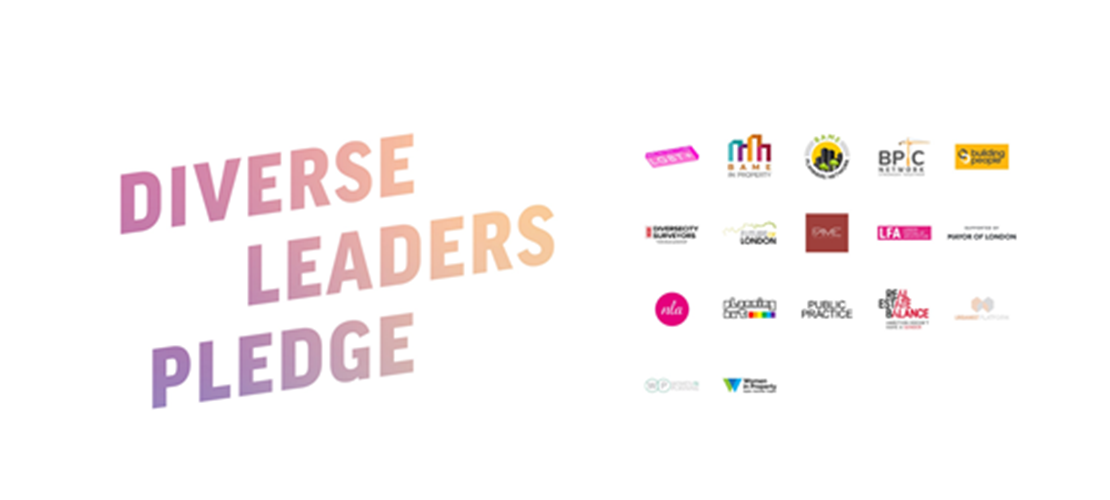 Grace Simmonds, Programme Manager, New London Architecture
The Diverse Leaders Pledge was born out of a collaboration between a number of organisations NLA got together in response to the murder of George Floyd. Over the years, NLA has run a number of initiatives to champion diversity, but it was clear we were not doing enough to implement systemic change across the built environment industry. With our reach to a broad network of public and private organisations we are well positioned to engage the industry with the pledge's measurable actions, facilitate discussion on shared issues and best practice and convene cross-sectors of the industry to help create the change that is needed.
It has been a pleasure collaborating with the growing number of co-sponsors of the pledge, of which Women in Property is now one of seventeen organisations, to develop our ongoing work, programme and upcoming research.
The pledge covers three areas — recruitment, progression and advocacy. Actions are measurable, which helps organisations to create quantifiable targets in the recruitment and progression of staff. For example in the case of London's working age population, it is 38% Black, Asian and Minority Ethnic and 52% female as of April 2020, as well as advocate for diversity of practice and practitioners.
We created a list of helpful resources, such as recruitment toolkits, gender bias text checkers, and links to diversity handbooks and research. As well as helping to shape the year-round activity of the Diverse Leaders Programme, which focuses on representing issues on gender, ethnicity, disability, sexual-orientation, age and socio-economic background in the industry. Our upcoming research and industry-wide survey will provide a holistic picture of the industry now, to help shape progress for the future.
I have been really encouraged by the industry's response so far, with the regular conversations I'm having with local authorities, BIDs, architecture practices, property consultants etc who have all signed the pledge with eyes open to the challenges involved, and with a renewed sense of purpose, rigor and accountability in taking the pledge commitments seriously. It is good to remind ourselves that this is not a race, but a journey to make collectively, a responsibility that all businesses have, if we are to create industry-wide change.
List of Diverse Leaders signatories:
5th Studio
Banananana Limited
Ben Adams Architects
Bidwells LLP
BM3 Architects
Brighton and Hove City Council
Cartwright Pickard
City of London Corporation
CZWG
Fletcher Priest Architects
Foster + Partners
Grimshaw
Hoare Lea LLP
John McAslan + Partners
Lendlease
London Borough of Redbridge
London Borough of Sutton
Midtown BID
RWDI Anemos Ltd
Stitch
UNEK Building Consultants
WSP UK Ltd