TFT's Natalia Ford and Giulia Mori discuss building health, wellbeing and lifecycle
Tuesday June 16, 2020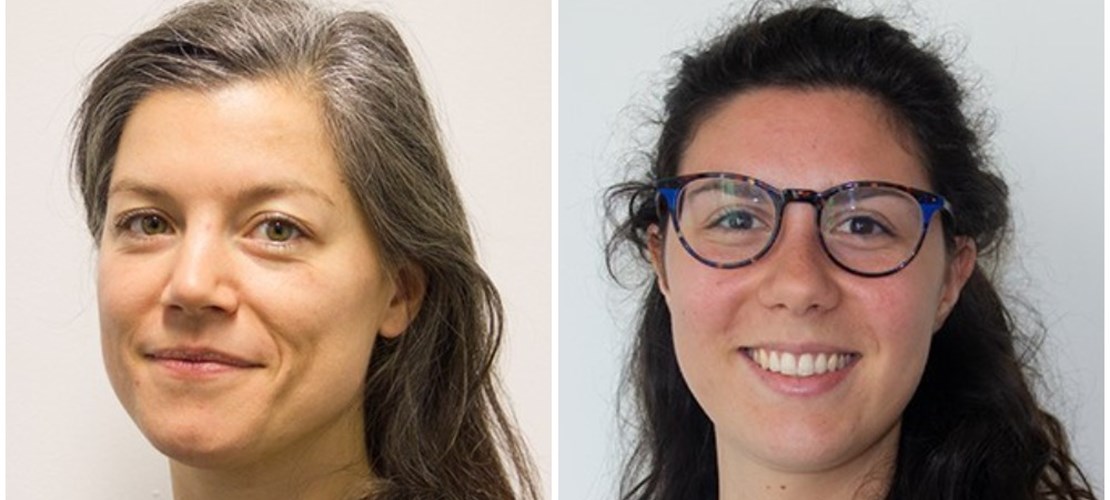 As we look ahead to a transition out of COVID-19 lockdown, we're all thinking about what a 'new normal' might look like for our industry.
Will the pandemic drive us to prioritise the health and wellbeing of building users in a way we hadn't considered before? Could the economic effects of lockdown mean long-term sustainability initiatives give way to cost concerns? And should we be giving greater attention to parts of the building lifecycle which we'd previously overlooked?
Two presentations at a recent Women in Property webinar from building consultancy TFT covered these questions and more. TFT's Natalia Ford, Senior Sustainability Consultant and Giulia Mori, Senior Energy & Sustainability Consultant, tackled two aspects of sustainability and wellbeing which relate to construction projects and the operation of our workplaces. Both provided an insight to issues which are not only important but could be at risk of being overlooked in the short term.
Giulia – returning to the office seems to be one of the big topics now – what do you hope our audience will take from your session?
Giulia Mori (GM): I discussed wellbeing in the workplace and some of those urgent concerns we're all trying to tackle right now, such as making workplaces safe and healthy for those who must return to work post-lockdown. That includes touchless devices – for instance automatic sinks - and antibacterial surfaces, distancing, cleaning practices and so on. But occupiers and building owners should also consider things which aren't necessarily about COVID-19 but do impact our wellbeing at work.
What are some of the most pressing factors on that front?
GM: Air quality, including effects of negligent product selection for fit-out (you may remember the WeWork phone booths scandal), use of toxic cleaning chemicals and managing the impact of extreme weather (heat waves in particular) and pollution. We tend to accept these things as part of our everyday life, but they do have negative impacts on us in the long term and it's possible to design, retrofit and operate buildings to minimise those impacts.
What can we do about those? And whose responsibility would it be?
GM: For example, introducing green infrastructure – bringing greenery and wilding outdoor areas where we can – and incorporating biophilic design strategies within the buildings can make the difference. The responsibility of installing these will usually be a mix of public stakeholders, developers and building occupiers.
Adopting a bioclimatic design that is not overly reliant on building services to provide comfort and future proof systems are also key for an asset's resilience to climate change. Finally, procurement strategies focused on sustainable and toxicant-free materials is also crucial. These should be required by developers, specified by design teams and procured by the contractor, considering the health and wellbeing of both the people installing them and the people occupying the space at project completion.
These can significantly improve the quality of our workplaces and the health of those who rely on them – doing so is a case of foresight and future-proofing, and perhaps better collaboration with specialist advisors too.
Natalia, you also touched on a perennial industry challenge, which has increased relevance today – the construction supply chain.
Natalia Ford (NF): My talk was focussed on supply chain management as a tool for more sustainable outcomes. It's a perennial issue for our industry but, with us all feeling the effects of COVID-19 in our lives right now, I also drew the link between our consumption of resources with the spread of diseases. There is a link from this to deforestation, which displaces wildlife and forces them to resettle, which can be near to human settlements.
It's so important that those who work behind-the-scenes in strategic, contractual and procurement roles recognise that better scrutiny on these concerns could have major impacts on future, long term outcomes.
So what can people in those roles do to support better outcomes?
NF: Everybody in the design and build team has a role to play, and each can benefit from this directly.  
It starts with investors who recognise that providing truly ethical and sustainable funds requires detailed supply chain data for their assets, and project managers who lead the development team with these goals in mind from the outset.
For those focussed on cost, I encourage quantity surveyors and procurement teams to revise their cost assumptions for sustainable materials, particularly if circular economy methods are considered. Supply chain analysis can reveal savings made in production or sourcing of materials to achieve the same goals.
Furthermore, understanding the risks of an unaccountable supply chain will help incentivise all parties to scrutinise it more closely. Should supply chains become disrupted, understanding products in enough detail to know alternatives can help mitigate time costs on a project, and in the long term will enable project teams to make the right decisions about sourcing and re-using materials in construction.