Resilience and brilliance - Tamika Hull wins Women in Property National Student Awards 2020
Monday November 30, 2020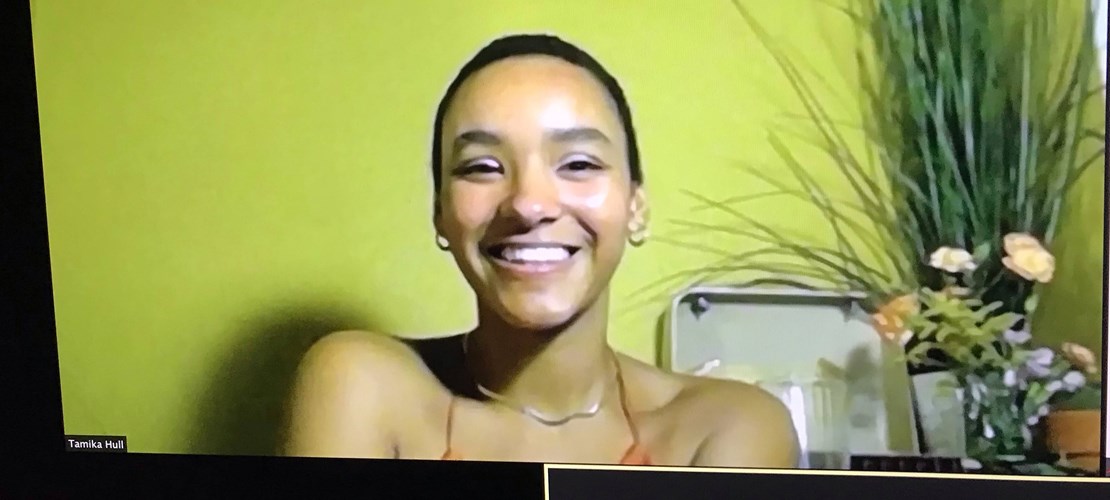 Many congratulations to Cardiff University student Tamika Hull, studying Urban Planning and Development, who took the top prize, competing against twelve other finalists from across the UK. Tamika is currently on a work placement with The Planning Inspectorate in Bristol, before returning to Cardiff to complete her degree.
The National Student Awards, now in their 14th year, give visibility to young women embarking on a career in the built environment sector, enhance the relationships between academia and industry and put the contenders through their paces, with two interview panels exploring their course work, industry knowledge and interpersonal skills. This year 124 nominations were received from 60 universities, with 13 regional finalists going through to the national judging panel.
The judges described Tamika as being very calm, with a great ethos and positivity. They noted in particular a few of the points she made in her interview, for example how important it is to see oneself as role models, that there's honour in making mistakes and learning from them, and describing herself as being from the 'tipping point generation', which must look at the positives and take responsibility for the issues they have inherited.

Women in Property is grateful to national sponsors, Bouygues UK and Savills both of which have been great advocates of the National Student Awards, demonstrating their commitment to the next generation of built environment professionals and recognising the ongoing quest for diversity, inclusion and balance across the industry.