Accentuate the positive
Monday April 6, 2020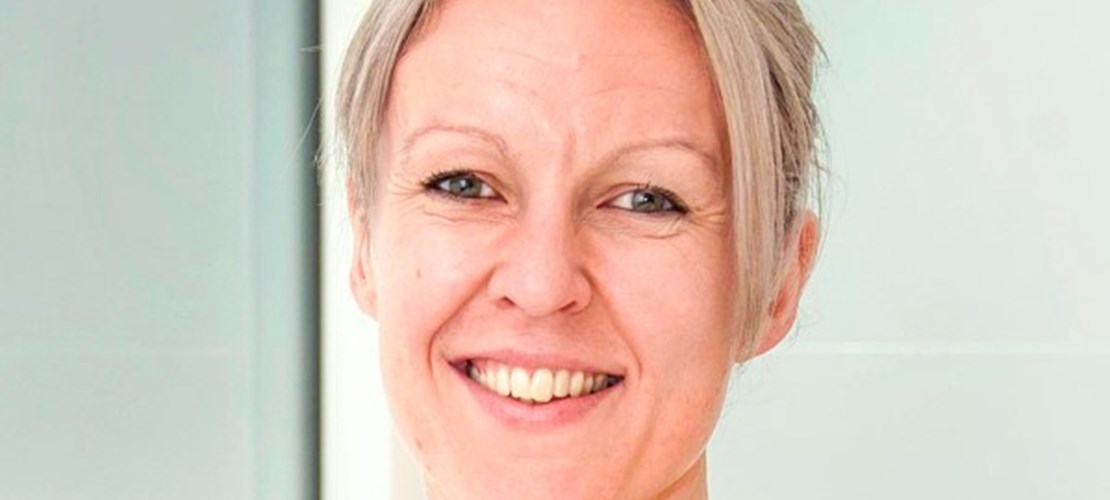 Laura Banks, Associate Director, Gleeds
As is the case across the UK, the daily routine of the Banks household has been turned upside down – to put it lightly!  It's very hard to wrap my head around how this has happened and to take in the implications but we are trying to make the best of it – because there is nothing else we can do.  From my (very limited) experience of this new way of living, there are certain things which have kept me sane over the past couple of weeks. 
My experience will differ from others; I have two wild boys – aged two and four - and my husband and I have been working from home and looking after them for three weeks now as we decided to take them out of nursery a few days before it closed.  However hopefully some of these observations will prove helpful or sound familiar, or simply make you feel you are not alone. 
Towards the end of week one it became clear we had to become early risers if we were to achieve anything. My husband and I aim to start our working day anywhere from 5.00-6.30am - to give us some time to work before the kids get up.  This sounds good in principle but for some reason our boys are now waking up at 6.00am – only in lockdown have they begun this early morning ritual!
We're working in shifts of parenting/working - I'm working early morning until noon and my husband afternoon, then we pick up any additional hours in the evenings.
Our aim was to develop a schedule for the kids, to give us and them a structure for the week. I have to admit I have failed on this point – our schedule is done on a day-by-day basis rather than weekly as the boys are so unpredictable.
We make up working hours in the evenings if necessary but I've also acknowledged that we have to give ourselves time off – if necessary I work one evening in two to give myself some down-time. This worked out OK for me last week – I acknowledged there is only so much that can be done in a day and exhaustion helps nobody.
We make time for exercise - we have a running machine in the garage which is a god-send at the moment, and there are loads of workouts on YouTube.  Having the extra burst of energy and feeling good about yourself definitely helps to get through the day! As an added bonus our martial arts/fitness instructor has set up his classes on Zoom and hosts sessions every evening so my husband and I have been sweating it out in the living room whilst seeing our friends and neighbours do the same on-screen.
We've never made more use of our garden. I emptied out the 'summer house' - basically a big shed - this week to create an area for the boys with books, beanbags, toys and a table each for drawing/creations. It has made a difference having another area for them.
I've been getting the kids involved in the housework and trying to make it fun (washing sorting, cleaning the car, cleaning the windows, tidying up, spraying the surfaces, clearing the garden, loading/emptying dishwasher) This one has had limited success as the boys' attention span on is approximately 5 –10mins but we will keep trying!
During the week, we aim to keep to the kids' usual bedtime routine - we are trying to get them to bed by 7.30pm, as they are younger. We really need the adult time in the evening as the days are full-on.
We've also been aiming to get our work done Monday-Friday to enable us to really enjoy that time at the weekend so it feels like a true weekend, as opposed to each day feeling exactly the same. I know this is not always possible especially in the current conditions.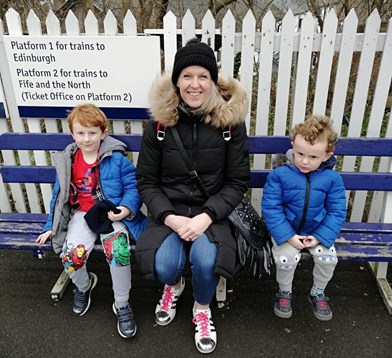 When I asked friends to offer up some advice to help with this blog, one of them said something that resonated.  She had read an article that said when our kids are older the only thing they will really remember about this period is that there was a spring/summer back in 2020 when their parents had loads more time to play with them.  That struck a chord.  I feel closer to my children than I have done in a while and I think it's because – even in the midst of all this uncertainty and juggling working and childcare – I have more head-space.  I'm not in the office all hours and rushing back to see them just before they go to bed.  If they need me during my working hours, they just pop their head through the door for a wee chat/a winge about their sibling or a cheeky grin and then they're off.
I have this weird feeling of being more protective over our family unit of four than ever before.  They are effectively 'my world' - let's face it they are the only people I am allowed to spend time with at the moment! - and I think this experience will change our dynamic going forward. 
The past few weeks of essentially working two jobs have been intense and utterly exhausting however I will run with the positives this experience is giving me.
Spending more time with my kids and seeing how they interact with us and one another has been rewarding for the most part (I'll glaze over the incessant fighting over toys and the tantrums over a broken digestive biscuit).
Having more time to actually speak to and listen to my husband – rather than barking things at one another as we each race to work or try to get the kids in bed.
Appreciating small things, like a walk in the woods with my family.
Huge amounts of video catch-ups with friends I haven't spoken to properly for AGES…why did it take this to actually pick up the phone and see them?
There are so many different situations out there.  My NCT friend and her husband (a nurse and ICU consultant) are dealing with both of them having Covid-19 whilst looking after their two young kids.  My neighbour and good friend is about to be redeployed from her NHS consultant role to front line on the wards.  My brother is stuck in an apartment with his flatmates in New York, miles away from his wife who is studying in California and who he now cannot visit for at least the next few weeks. 
Everyone is having a different experience but I'm hoping that we can grasp some positives from it.