Wolverhampton and Loughborough University students win the Midlands Student Awards
Thursday June 27, 2019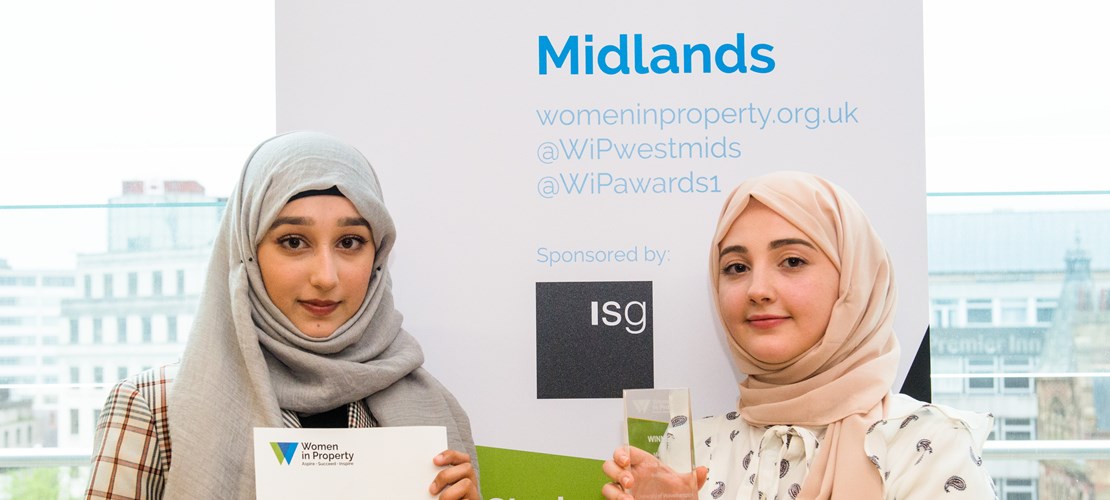 The last two finalists have been revealed in the 2019 National Student Awards, for the Midlands region, kindly supported by ISG. Congratulations to Rasha Shrourou, a student at the University of Wolverhampton, where she is studying Architecture and Charlotte Ripley, a student at the University of Loughborough, studying Architectural Engineering and Design Management, both in their second year.
The judges described Rasha as "passionate about architecture, she was confident but respectful, personable and professional" and Charlotte as "an inspirational student, very personable and engaging, articulate both in her presentation and interview."
The judges were so impressed with the standard, they also awarded Highly Commended to Saylah Hussain, studying Architecture at Birmingham City University.
Rasha and Charlotte will represent the Midlands region on 18th September, when they go before a National judging panel, each competing against 13 other regional finalists for the National Student Awards, which are sponsored nationally by Bouygues, Linden Homes and Savills.
If you would like to reserve places or a table for the Best of Best Awards Dinner at Claridge's on the evening of 18th September, please book here (LINK).
Click here for more details of the National Final being held at Claridge's in London on 18th September.
Pictured: Saylah Hussain, Highly Commended and Rasha Shrourou, Winner of the West Midlands Award.  Charlotte Ripley, East Midlands winner, is on work placement in Canada and was unable to be at the event.