South Wales Student Award goes to Sophie Bowyer
Monday June 10, 2019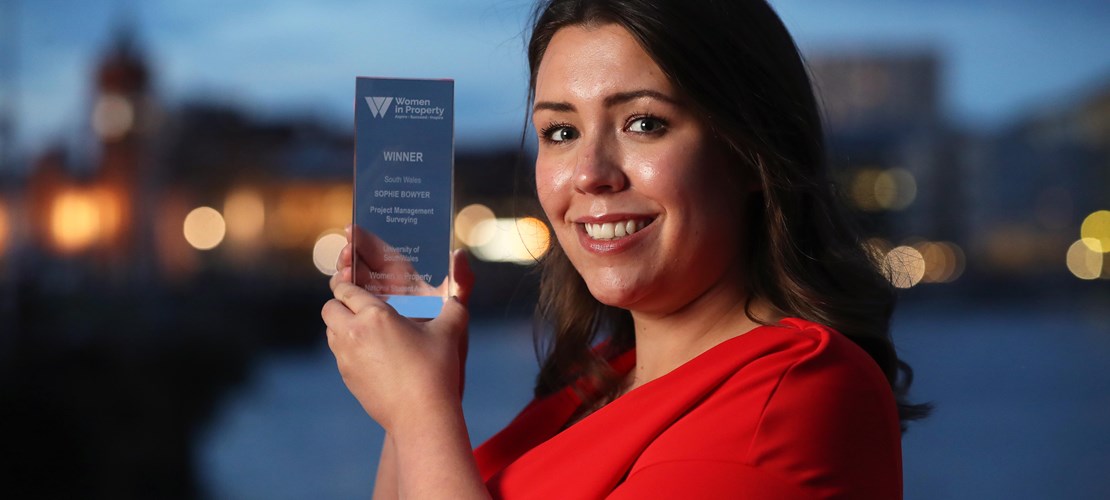 Sophie Bowyer, studying BSc Project Management Surveying at the University of South Wales, has won the South Wales Student Awards. 
Now in their 13th year, the National Student Awards celebrate the talent, skills and ambition of the country's female property and construction student undergraduates.   The judges are drawn from a range of built environment disciplines including development, engineering, construction and surveying.  On the Cardiff panel were Mandy St John Davey, National Chairman, Women in Property, Branch Chairman Natalie Bell of Andrew Scott Ltd, Andrew Weeks of Savills and Gareth Williams of Bouygues UK.
The judges described Sophie as "a very strong candidate, she was calm and in control, topical, interesting and engaging with a good understanding of the issues."
Special thanks go to the regional Awards sponsor Andrew Scott Ltd and to the national sponsors Bouygues, Linden Homes and Savills, whose commitment and support are invaluable.
Click here for more details of the National Final being held at Claridge's in London on 18th September.