A Year In The Life…
Friday March 15, 2019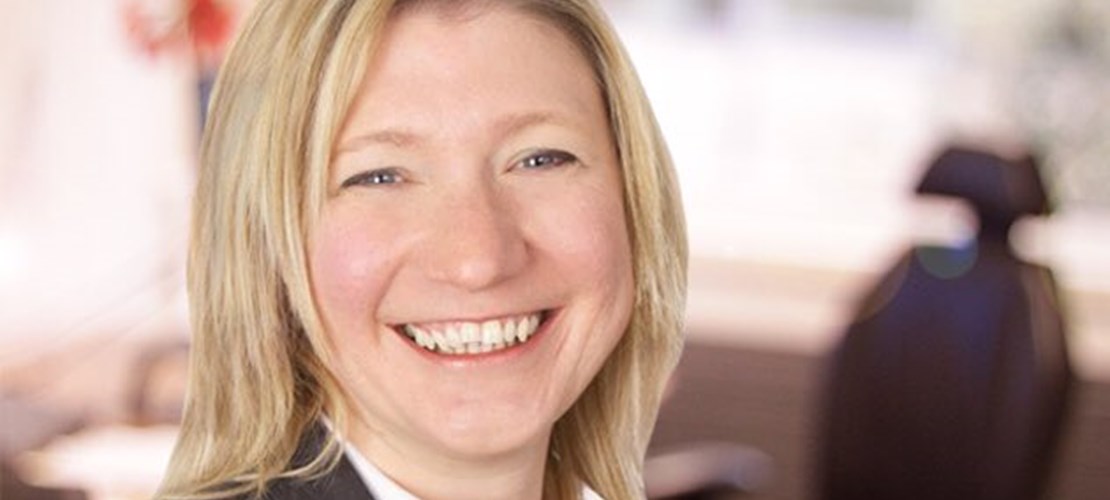 Former National Chairman Jo Williams reflects on her year leading Women in Property
I've come to the end of my one-year tenure as National Chairman of Women in Property and it's time to reflect. Since 1 March 2018 a lot has happened, and reflection time has not always been possible.
I started my journey with a flurry of International Women's Day events. It was great to see the rising awareness and support from women, as well as our other colleagues. Women in all walks of life are raising their heads and being noticed. We've seen the introduction of Gender Pay Gap reporting and all the media commentary, shock and speculation about some of the results. Early indicators this year show some worsening of the statistics and more open dialogue about improvements that are being made. Awareness is rising and actions being taken.
I've toured the branches, attending events and meeting members but, unfortunately, time wasn't on my side and I still didn't manage to get to all the areas covered by Women in Property.
I've written articles for national press. Property Week always been supportive of us.  As I'm a Building Surveyor and from a construction background, it was an opportunity to raise our profile to other areas, outside of "property".  We've had coverage from Building Magazine, Construction News, Housing Quality Network, as well as Property Week, plus all the social media interactions following the articles, panel debates, attendance of events and interviews. I feel our profile has been raised. We need to make, and keep, women visible.
During the year we've launched the Northern Ireland satellite and about to re-launch the East Midlands branch. And we are in discussions about other satellites, to further spread our geographical cover and support more members.
I am extremely lucky to have judged the National Student Awards finals and hosted the Claridge's awards evening, which was amazing! It is very humbling to see the talent coming through our Universities. These women are the future of our professions and all the finalists have great opportunities ahead of them.
At the start of the year, I had some trepidation.
Being National Chairman is very different from the South West Branch Chairman role that I'd held in 2012. Its more about the overall direction, strategy and governance of the Association. Looking after the Brand. Keeping an eye on matters around the UK that affect women in the industry, and attracting them into the industry.  Of the inward facing/invisible part of my role, I'm part of the Advisory Board considering the future and ongoing strengths of the Association. I've had an opportunity to review feedback and the redirection of the mentoring scheme to make this even better. I've also done a lot of work looking at improvements to internal communications and continuity at Branch level. This part I will take on beyond my year as there's a lot to try and achieve in a year and somethings can't change overnight.
In the background elsewhere in the industry there's been uncertainty: Carillion collapsed in January 2018; small regional contractors are going under too frequently; Brexit has caused much speculation and negative undertones; skills shortages evidenced at all levels.  Women need to take the opportunities that are provided and demonstrate their abilities. We are all part of this great industry.
And more positively, the Centenary of some women getting the vote has given us a real opportunity to see how far women have come, and how far they still need to go in some sectors but also, an opportunity to see how best to achieve true equality.
And the all the time doing the day job. I'm still building my own business unit at Sanderson Weatherall so this year has been really challenging.
So, why did I do it? Why did I put the effort into Women in Property instead of one of the multitude of women's groups out there?
I personally think our brand and our ethos sets us apart from the others.
We're more than just networking. We're about supporting and up-skilling women at all stages of their career. We encourage and inform girls coming into the industry, support and develop those that are already here, and raise awareness about the leaky pipeline to keep women in the industry. Employers can do a lot to help themselves instead of blaming the skills shortage. Keep the talent you have! As our strap line says #aspire #succeed #inspire which pretty much sums us up.
I was talking to a solicitor from Exeter recently. I'd not introduced myself as past National Chairman, in fact all I said was "I am involved with Women in Property". He began an enthused monologue about how great Women in Property is, the quality events, quality speakers, confidence building in his female team that then inspires the chaps back in the office, etc etc….. I stood there feeling extremely proud of being part of an organisation that is so well respected and continues to go from strength to strength. It was only a year but I'm pleased and proud to have been part of it.