How Women in Property Student Awards opened doors for budding quantity surveyor
Tuesday June 19, 2018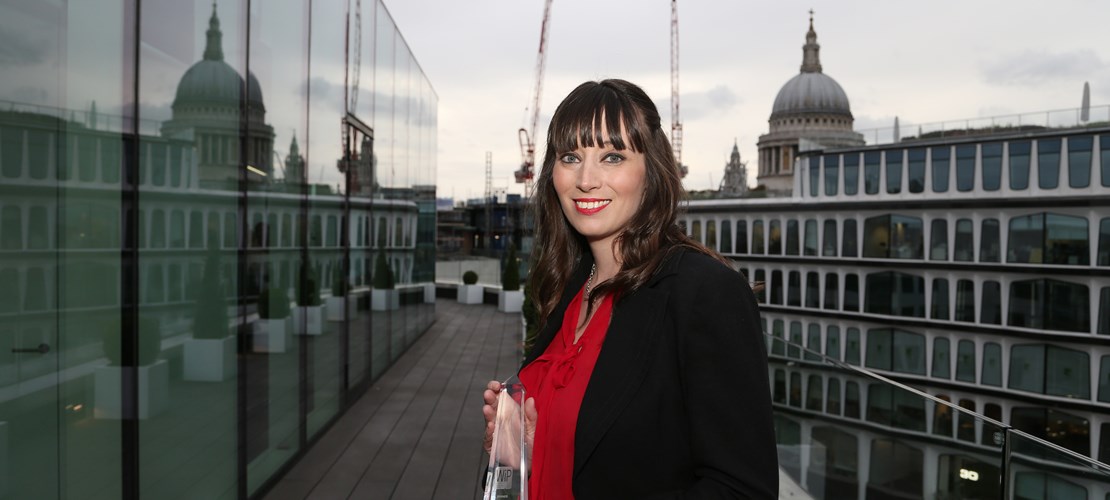 Having already worked in the property sector in social housing, lettings agents and resource planning roles, Rebecca Freeman had always had a passion for the housing industry. The more experience she gained working with the building teams, the more it fuelled her interest for all things housing. So much so, that she completed a Level 2 in Housing Maintenance through the Chartered Institute of Housing and became a Junior Surveyor at the Watford Community Housing Trust. At the age of 30, Rebecca went back into education to study Building Surveying at the University of Westminster. It was there in her second year of studies that she came across the Women in Property Awards, where she went on to meet her future employer, Linden Homes.
Rebecca explained: "I was nominated by my lecturer to take part in the Women in Property Student Awards. I prepared a presentation on a project I had been working on at the time and met with representatives from the sponsors. The organisation helps to prepare you for the interview and the competition is fierce – I was honoured to be up against some of the best students in the area and win the regional heat."
Not only did Rebecca win the regional accolade, but she also landed herself a new role with reputable housebuilder, Linden Homes. She explained, "It was there I met Adrian Sims, Managing Director for Linden Homes Chiltern. I knew of Linden Homes thanks to its strong reputation and nearby developments and I was thrilled when he approached me about an Assistant Quantity Surveyor role after the heats."
When asked about working in a male-centric industry, Rebecca says it doesn't faze her and if anything, it motivates her each day: "It has never been a problem for me, in fact, it encourages me to work harder to stand out and prove to myself that I'm capable of doing my job as well as anyone else. I've always been given the same opportunities as my male counterparts and think housebuilding is an industry that is suited to both men and women. In fact in the regional business that I work in, Linden Homes Chiltern, we have a very balanced workforce, particularly in the commercial team."
Since moving across to the new build industry Rebecca has noted that there are more varied roles available. She explained: "In construction and in particular, new build, the variety of roles are so broad and each job is different. I keep thinking I have found my career and then I have a new opportunity come through! The sector is always changing with new techniques and projects coming into play so that is really appealing."
When it comes to inspiring the talent of tomorrow, Rebecca is keen for the motivation for females to come from the grass roots, up. She said: "I think it's important to make young people in general more aware of the industry and the huge range of career options available to them. I find it fascinating: building something from the ground up and seeing it evolve over time is both rewarding and satisfying but I never knew anything about it at school. Even at degree level the course is only made up of around 25% of women out of 40 plus students, so to me, educating both young men and women at school is imperative in attracting fresh talent into the sector.
"In terms of skills, I'd say females considering this as a career, you need to be a people person, organised and passionate about what you do. I hope more females realise the potential in the sector and consider it as a viable route to a successful and rewarding job."
The future looks bright for Rebecca as she looks to develop and grow as a professional in the sector: "I've learned so many new skills and had so many opportunities so far during my time at Linden Homes. The Women in Property awards really did open doors for me and for that I am grateful. Linden Homes has been amazing and they really support you through your career as they are committed to investing in their people and driving talent regardless of your gender or age."