Women in Property South West Branch Networking Mum's Group
Tuesday January 17, 2017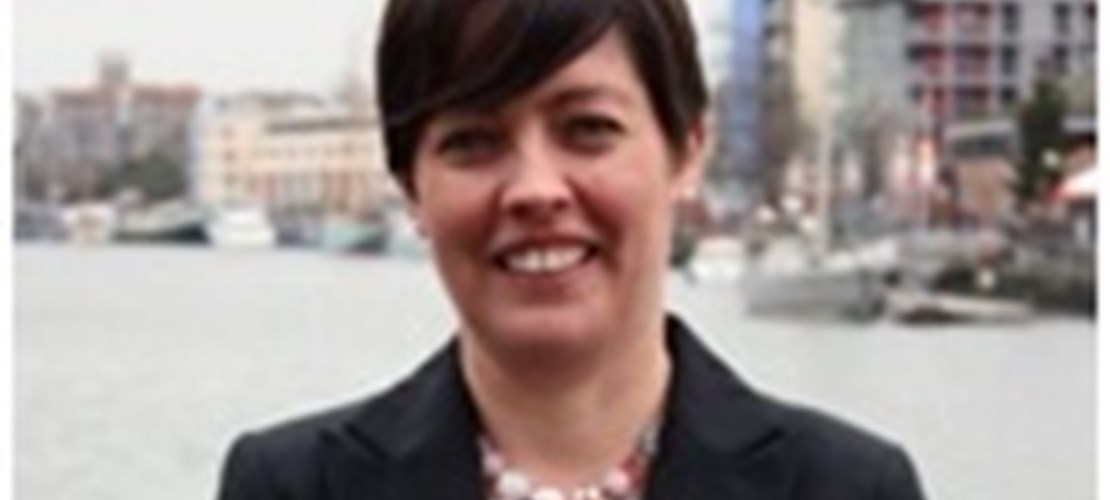 Louise Gill, Associate, Curtins Consulting
WiP South West Branch Committee Member
My name is Louise Gill and I am an Associate leading the transport planning team at Curtins in Bristol. I provide professional advice to Developers seeking to bring forward sites for a whole range of land uses not just in Bristol but nationwide. I offer advice on access issues, prepare Transport Assessments to consider the impact of development on the highways and transportation infrastructure and prepare and administer Travel Plans to encourage the use of alternative modes of transport rather than solo car use. I am a senior member of staff with responsibility for a team of people in Bristol. It is a busy and challenging role but equally rewarding.
I am also the mother of two young children - Harry aged 8 and Emily aged 4. Every morning, before going to work, my husband and I have to get both kids washed, dressed, breakfasted and dropped off at school and nursery on time. All whilst getting ourselves ready as well! And then in the evening, we have to be back to school and nursery to pick them up before any late collection fees kick in and then it's back home in order to organise dinner etc. On top of this, we need to find time to deal with all the other admin that comes from having kids - paying fees for nursery, breakfast club, after school club, school trips etc., making sure they have clean clothes that fit, shopping and cooking so they (and we) are fed and so on. And we try to make sure there is time left over to actually play with the children! It is tough trying to juggle a professional career and raise a family, but there are lots of us who make it work successfully. An understanding of how organisation, flexibility within the workplace and compromises are needed has been key to successfully juggling work and family life.
This is where The Association of Women in Property South West Branch's Networking Mums group can help. We meet for lunch every other month in order to share our experiences of balancing family and work. It is a great forum for mums on maternity leave to discuss their thoughts and concerns about returning to work and expectant mums can gain an insight into the amazing, but at times challenging 'world' they are about to enter. It really is open to anyone who wants to have a chat or learn more about what it is like to be a working mum. It is also really useful to understand what others are facing or have faced with similar challenges, and how they have come through them. There are no formal speakers or presentations, it is more of a sub-network for people with similar experiences.
Whilst I am currently responsible for organising and coordinating these lunches, the initiative was started by Laura Fuller of Burges Salmon who comments:
"I started this initiative when I was returning to work after the birth of my first child three and half years ago. For me personally, it is always immensely helpful to hear about other people's experiences, including from those who are some years ahead of me on the family path, and to know that you are not alone. Childcare isn't just a balancing act in the first few years but remains so for a long time, so understanding all the different types of working options out there and the choices people have made to make their lives work from both a family and career perspective has been immensely valuable. I hope Networking Mums will continue to be a valuable support network to the many other families out there striving to make that balance work for them."
By holding the informal Networking Mums Group at lunchtime, the hope is that all working mums, with children of any age, can attend from time to time without affecting their childcare arrangements. If you have previously attended a Networking Mums Lunch, I hope to see you at another event soon. If you have not attended before, perhaps not realising that you were eligible, please do come along to the next event.
The next lunch in Bristol will be at the Watershed Café on Thursday 26th January 2017. The lunch is open to both members and non-members. Your children are also welcome. There is no obligation to stay for any specific length of time and lunch is not compulsory - you could just come for a drink. Please contact me, louise.gill@curtins.com, if you are intending to come along to a lunch or if you would like any further information.
Alternatively, please contact Natalie Barham, nlb@gardandco.com, if you would prefer to attend the Networking Mum's Lunches held in the Devon and Cornwall region.