Views from a Winner
Thursday June 15, 2017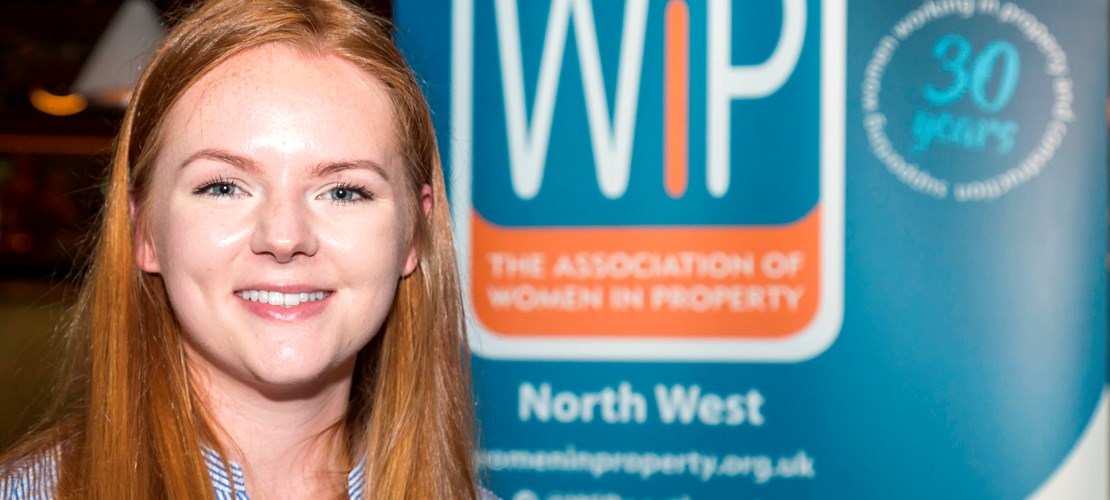 Kimberley Airey, winner of WiP North West Student Awards 2017
BA Environment and Planning, University of Liverpool
The first time I heard about the Association of Women in Property was upon my nomination for the 2017 National Student Awards and I now wish I had heard about WiP much sooner. Aside from winning the award for the North West region, I have found the entire experience truly eye-opening.
Upon my initial nomination in October 2016, I found a renewed motivation to push myself to realise my potential. The Awards took me out of the comfort zone of university and into a new challenge. Before this experience I had spent time with local councils in the planning departments but struggled to get a foot in the door in the private sector. WiP propelled me into the private sector, where I not only met some truly inspirational people but also some of the most helpful.
I soon learnt that training and inspiring the next generation of women in property is high on everyone's agenda. Making connections with people in the industry has helped me gain real world experience in the private sector, where I have developed a greater understanding of how the industry works and found that I really quite enjoyed it.
Through an introduction from one of the Awards judges, Naomi Burrell of Linden Homes who are also a national sponsor and major supporter of the Student Awards, I managed to secure a placement with the North West branch of their parent company, Galliford Try PLC. Here I was introduced to experienced, knowledgeable people and also some of the friendliest I have met so far in my pursuit of a career in the industry. Having spent time with the land, technical, and sales team I was able to learn a lot more about the role in a practical sense, to aid my understanding throughout my degree. It has been a wonderful experience to meet people who are so eager to share their knowledge and accommodate an undergraduate student who wants to learn. It can be very daunting to meet experts in the industry when you are just starting out but at every stage of the process I felt encouraged to learn from these people and not be afraid to ask questions.
I viewed the Awards process as a challenge to develop my skills and my confidence. I thought if the only thing that came of it was experience in interviews and bettering my interviewing technique, then the process would still be extremely valuable. I left the interview with the judges thinking 'I wish I had said this' or 'I wish I had elaborated on that'. In my next interview, for the National award, I will make sure I do say 'this' and I do 'elaborate on that'. Fortunately, I gained much more than experience in interviews but they have given me a boost in confidence and developed my skills, which I will take with me into future interviews.
The process has also helped to clarify which sector of the industry I would like to pursue and have a definitive interest in, through helping me secure placements and make connections that are valuable for my future progression. Similarly, I found the networking process to be extremely useful as I met inspirational women, experts in their field, who wanted to talk to me too. This was a wonderful introduction to the world of networking and I will be attending more networking events in the future as I not only found it helpful but also very enjoyable. Meeting the other students of the North West was equally useful. The caliber of contestants was clearly very high and I enjoyed meeting them and discussing our experience, degrees, and plans.
Having won the North West Award, I have certainly gained a new level of confidence and pride in my ability. However, if I hadn't won, I would still say the experience has been incredibly useful. I am looking forward to meeting more people in the industry as the Awards process progresses. The Mentoring aspect is a unique and valuable opportunity which I would not have benefitted from without the WiP Awards. The opportunity to practice our interview techniques, meet high profile professionals and get that all-important foot-in-the-door is something for which I will be forever grateful and I will enter the property industry with a strong drive to learn, succeed, and contribute.