Inspiring the next generation...
Thursday May 4, 2017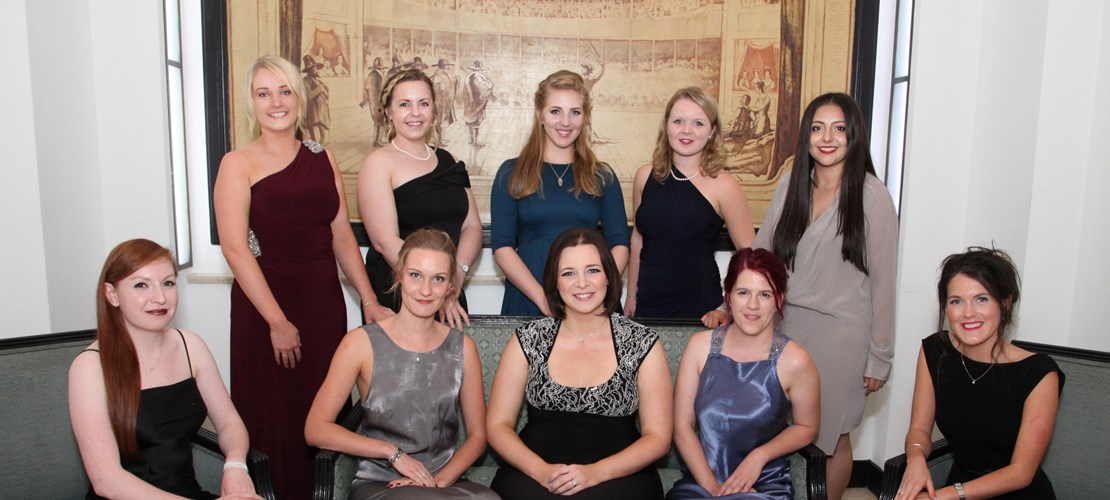 Lorna Brown, WiP National Student Awards Champion
Over the last few weeks I have met some truly inspiring young women.  In my inaugural year as Awards Champion for Women in Property's National Student Awards and the 11th year for the Awards themselves, I have been privileged to join some of the regional judging panels.  Sitting alongside a range of industry professionals, I wasn't the only judge to be both wowed and delighted by the enthusiasm, talent and emerging skills of these undergraduates.
The WIP National Student Awards is an area I am passionate about so here is a brief summary of how the Awards came about. The Awards were launched as a 'one off' to celebrate WiP's 20th anniversary back in 2007.  They were such a success for participants and employers that they have run on and we now find ourselves some 813  students later, assessing the class of 2017 from an even bigger range of Universities and courses.
Open to second year (third in Scotland) students studying a built environment degree, we ask Universities to nominate their best female students, one per degree course, which could include any discipline from Surveying to Architecture, Engineering to Planning, Landscape Design to Property Finance.  2017 is a record year with 105 students being nominated, from Universities across the UK.
After an initial round of judging in each of WiP's branch areas followed by awards and networking events in the spring and early summer, the regional winners go before a national judging panel in September.  The same night they experience the celebration of a 'Best of Best' black tie Awards dinner, when one of the 13  finalists will be announced as the 2017 national winner. This year the event will be held on 20th September, at Claridge's - put it in your diary, it is a night to remember and has become, in my view, one of the most enjoyable evenings on the industry calendar.
During the first round of interviews, the students are asked about a specific piece of coursework or project. We talk about diversity, role models, current affairs, ambition. This is a valuable opportunity for them to practice their presentation skills, meet high profile industry professionals and test their networking know-how.  As judges we cast our minds back to when we were at that stage in our education.  Would we have been this confident, this sharp, this articulate?
We are extremely grateful for the time the judges dedicate to this process.  However, I believe there is mutual benefit for judges and participants.  Judges are in the enviable position of meeting some truly superb future recruits, ahead of the wider industry. We have had instances in the past where judges have been so keen to recruit certain students, they have actually got into 'recruitment wars'. As a 2nd year undergrad, this is a very unusual position to be in.  Furthermore, the majority of these girls find themselves with summer work placements, internships and graduate placements, all thanks to the opportunity the Awards programme presents.  The Universities (44 this year) also benefit; with student employability a key target for them, the kudos of having finalists, winners and work placements as part of this package is certainly a terrific sales tool for their institutions.
These students are the future stars of our industry. It is clear that our University Built Environment faculties have some very bright, ambitious young women.  This is great news for the industry because we are going to need them, more now than ever before.  We have an impending skills crisis, particularly with the unknown quantity of Brexit on the horizon, so encouraging as many young women as possible to enter - and stay - in the industry is critical.  It should be unthinkable that we will lose some of these women at a later stage, because the industry is only just waking up to the very real issues of retention, flexible hours, agile working and the mid-career issue.  Unfortunately, that is another story, for another blog.